About
Creative Life Planning ™ is an approach to personal / organizational training and development that's based on a lateral decision-making model. On a personal level, it's a way to plan your life instead of letting your life plan itself for you. On an organizational level, it's a strategy to manage people in your organization in a way that taps into their intrinsic motivation and passions.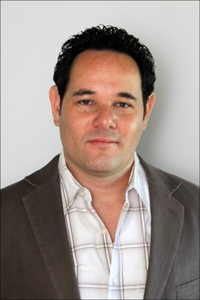 Assaf Avni is an ABD Ph.D. in Organizational Creativity, holds an M.A. in advertising and creative development from The University of Texas at Austin and a B.A. Summa Cum Laude in advertising and studio arts from Michigan State University. In addition to his academic path, Avni worked as an art director, web designer, creative consultant and life coach for a number of years and has founded the Creative Intensive Network, an online community dedicated to the promotion of creativity and innovation in research and education worldwide. He's a volunteer judge for Destination Imagination, the world's largest creativity and problem solving organization for kids and teenagers, a certified paraglider, a proud dad to Abigail, a devoted husband to Terrie, and a world traveler and explorer.
Currently, Avni researches organizational creativity and management of creative teams, teaches creativity theory and practice at California State University, and coaches leaders on creative strategic planning.